Annual We Are Prodigal Son Networking Reception & Fundraiser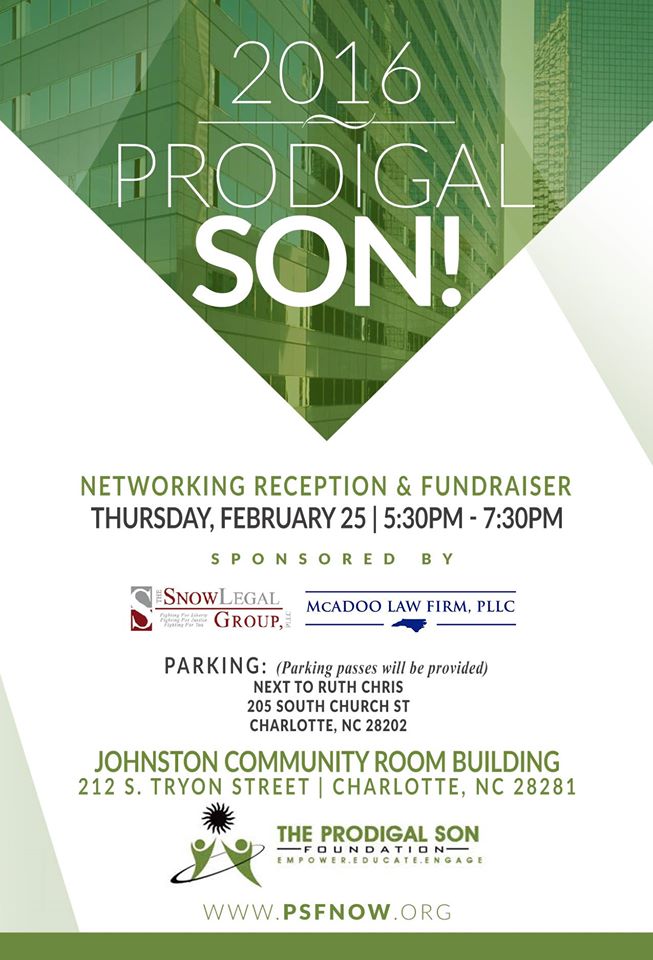 The Prodigal Son Foundation would like to invite you to the participate in our 4th annual "We are Prodigal Son" fundraiser and networking event.
This year the event will be held on Thursday, February 25th from 5:30 p.m. to 7:30 p.m. at Vida Vida.
Come support local organizations empowering youths.
RSVP Today!